"Speak Now" tribute to Taylor Swift
From her new album, "TS 1989," Taylor Swift performs "Welcome To New York."
Taylor Swift at the 2013 Victoria Secret Fashion Show performing "My Songs Know What You Did In The Dark" with Fallout Boy, and singing her single "I Knew You Were Trouble"
NOTE: THIS ONE IS PITCHED TO AVOID COPYRIGHT INFRINGEMENT. LYRICS: I remember when we broke up the first time Seeing this is, and had enough, it's like We haven't seen each other in a month…
Stereotude host Noel Teacher breaks down Taylor Swift's change from pop star turned hipster and gives the top 5 reasons to back the claim.
As a follow up to "Call Me Maybe" the Miami Dolphins Cheerleaders did a cover to Taylor Swifts "22" on location in the Dominican Republic for their 2013-2014…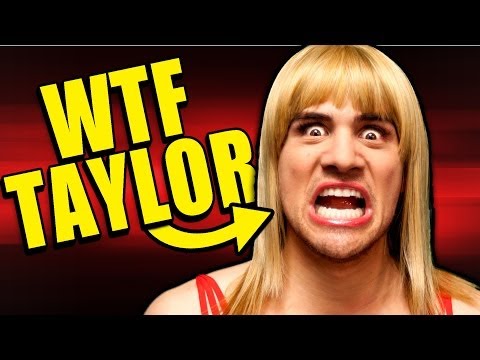 Bloopers, BTS, and More: http://youtu.be/Yl-MggMwC6E GET THE SONG HERE: http://smo.sh/BreakupMedley SMOSH BABIES (ft. EMT Harley+Jenna Marbles)! http://youtu…
Taylor Swift performs her hit song "I Knew You Were Trouble" at the Victoria Secret Show. For more Victoria's Secret Fashion Show click here: http://bit.ly/1…
One Taylor Swift fan got a little too excited about seeing the country pop singer in concert and decided to rush the stage. Watch to find out what happened.